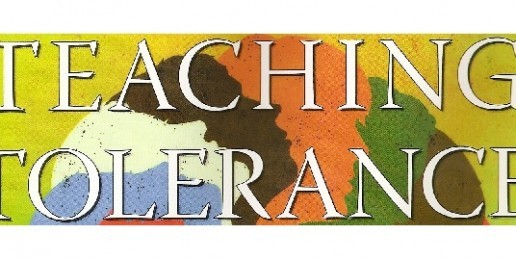 District 204 Participates in Teaching Tolerance's Mix It Up Day
Last week, IFI was alerted to the fact that some School District 204 (Naperville, Aurora, Bolingbrook, & Plainfield) middle schools were participating in a diversity day last week. The person who contacted us thought that it would be a good idea for IFI to make this information known to District 204 parents.
On Thursday morning, I called six of the seven District 204 middle schools, leaving messages with six principals and two assistant principals. I explained that I worked for the Illinois Family Institute, that we had been contacted about this diversity day, and that I had some questions about it. Only one principal, Kathy Kosteck from Scullen Middle School, returned my call.
She expressed surprise that anyone would have concerns about a diversity day, so I explained that many parents understand that "diversity" is code language that conceals pro-homosexual ideologies.
She expressed her desire that parents make contact directly with the school regarding questions and concerns they have about curricula or activities. I explained that the issue of homosexuality is the most difficult cultural issue to discuss publicly because those who hold liberal views of homosexuality often label those who believe that homosexual practice is immoral as hateful, ignorant bigots. In addition, public education is dominated by those who hold liberal views on homosexuality and seek to promote those views through curricula, diversity days, and anti-bullying programs.
As a result, many parents justifiably fear that if they express their concerns directly to administrators or teachers, either they or their children will suffer repercussions, which is why some come to IFI. Ms. Kosteck had no apparent sympathy for parents who may be uncomfortable asking the questions I was willing to ask on their behalf.
Ms. Kosteck did share that Scullen Middle School was participating in a diversity day using resources provided in part by Teaching Tolerance, the educational division of the dubious Southern Poverty Law Center, which has long promoted homosexuality as morally equivalent to heterosexuality and analogous to race. As some IFI readers may recall, the Southern Poverty Law Center is the organization that in 2008 added IFI to their list of active U.S. hate groups because of one article posted in 2005 that claimed that homosexual men have a reduced life expectancy.
According to Kosteck, Scullen teachers were using resources from Teaching Tolerance's "Mix It Up" program for grades K-12. She explained that teachers would be facilitating conversations among students who ordinarily don't have opportunities to interact. I asked if she could send me copies of the lists of questions that teachers may be using in their facilitations. She refused.
Here are a few of the activities from the Mix It Up website to which Ms. Kosteck directed me:
Perhaps none of these particular resources was consulted or used to create activities in District 204. Right now, only the administrators and teachers know for sure.
District 204 parents–and perhaps parents in other districts–might want to ask their school administrators and their children's teachers the following questions:
Did our school participate in Teaching Tolerance's Mix It Up Day?
Who proposed the idea of participating in Teaching Tolerance's "Mix It Up" Day?
Who planned "Mix it Up" Day?
Were parental notification/opt-out letters sent out prior to Mix It Up Day?
If not, why not?
Was "sexual orientation," "homosexuality," "transgenderism," "gender identity," or "gender expression" mentioned in any of the resources or activities?
Ask that the school provide to you any and all resources used with students. If they refuse, as Ms. Kosteck did me, file a Freedom of Information Act request to get them.

Click HERE

 to look up the contact information for schools in District 204.
Parents should be deeply concerned when an administrator or teacher refuses to provide resources used with students to anyone who requests them. Parents should be concerned anytime they hear the word "diversity" used in public schools because most diversity programs view volitional homosexual practice as a form of diversity that society ought to embrace, affirm, and celebrate. And while I'm about the business of issuing warnings, parents should be wary of anti-bullying curricula, many of which tacitly seek to use anti-bullying programs to make students feel ashamed of believing that volitional homosexual acts are immoral.
---
Support IFI's Division of School Advocacy!
Would you prayerfully consider pledging a monthly gift of $25 or more to support this important division of IFI? A promise of this kind will help us form a strategic plan that budgetary constraints often makes impossible. You can become a Sustaining Member with automatic monthly deductions from your checking account or credit card. Click HERE to access the Sustaining Member form.
If a monthly pledge is not feasible at this time, perhaps you could send a one-time, tax-deductible gift. Click HERE to donate today!
If you believe in the mission and purpose of Illinois Family Institute, please send your most generous contribution today. IFI is supported by voluntary donations from individuals like you across the state of Illinois.
Donations to IFI are tax-deductible.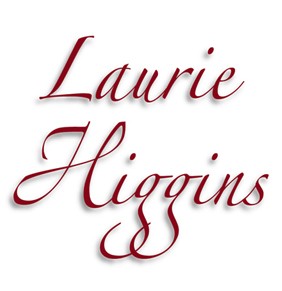 Related Articles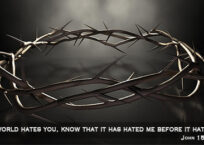 How May & Should Christians Speak About Evil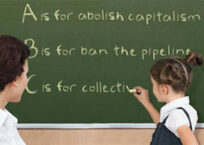 "Education" in a Pro-Propaganda Culture