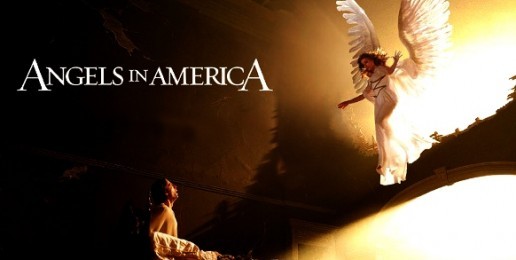 Deerfield High School Offers Pornographic Literature to Students in English Classes

SEE EXCERPTS BELOW —– **WARNING: VERY GRAPHIC SEXUAL CONTENT**
References: Excerpts, Character Summary, Letter from a Mother
North Shore Student Advocacy has learned that Deerfield High School is offering the books Angels in America: A Gay Fantasia on National Themes (Part One & Two) — laced with graphic sexual content, including gay sex, pervasive expletives, religious denigration and mockery — in English classes this spring.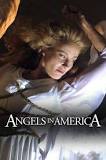 "After almost 15 years of school advocacy and reviewing many objectionable books and curricula, I have never seen anything this vulgar and harmful to students," says Lora Sue Hauser, Executive Director of North Shore Student Advocacy. "Parents, taxpayers, and concerned citizens must force themselves to read these excerpts, as horrific as they are, so you know what kids are being exposed to. The school justifies this egregious choice because of its themes of hope. Evidently, all great literature with themes of hope have already been exhausted so teachers need to start offering pornography. We say – enough."
North Shore Student Advocacy (NSSA), an organization to help parents and students when they run into problems in public schools, was made aware of these books last fall when a parent complained. The books were part of required reading until NSSA filed a formal complaint with the school, asking the books to be reviewed by committee. The committee decided to remove the books from required reading, but they continued to offer them in the classroom as an optional title. "Optional Title," according to the principal, means that the student may select the books to study with peers and be guided by the adult, male teacher. A parental permission slip will be required but without full disclosure of the sexually explicit content. This conclusion is unacceptable to the complaining parent and to NSSA. They are asking that this pornographic book be removed from curriculum completely.
After contacting the State's Attorney's office of Lake County, Illinois, they deemed the books "obscene" according to Illinois obscenity laws, violating the "distributing harmful materials to minors" statute. But, state and federal obscenity laws exempt schools and libraries under "affirmative defense" so it becomes impossible to prosecute a teacher or school.
Deerfield High School, an upscale suburban community on the North Shore of Chicago, has had a long history of presenting inappropriate curricula to students. They continue to have faculty who push their own personal agendas and are unresponsive to parents and taxpayers in the community. Not surprisingly, the administration has a very high turnover rate; 4 principals and 3 superintendents in 6 years.
Please contact Deerfield High School, District 113 and the Lake County District Attorney to give your opinion on yet another violation of trust.
Principal, Dr. Sue Hebson: (224) 632-3000
Superintendent, Dr. George Fornero: (224) 765-1000
Lake County State's Attorney: Mr. Mike Waller: (847) 377-3000
For more information, contact North Shore Student Advocacy here.
---
Spread the Word!
Please share this information on social media and with your like-minded friends and neighbors.  Only a strong response from Illinois citizens can stop this tax exploitation from going through.
It is only because of concerned citizens like you that we are able to continue promoting pro-family values in the Prairie State.
>>Private, tax-deductible contributions keep IFI in the fight for truth in Illinois. Click HERE TO SUPPORT Illinois Family Institute.