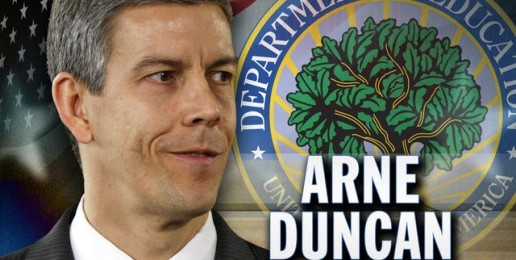 Arne Duncan New Education Secretary
Obama searched the nation for the best candidate to serve as Secretary of Education, and, lo and behold, he found just the person right here in Illinois: Arne Duncan, current CEO of the Chicago Public School system.
To be fair, Duncan has earned praises from some quarters for his support of charter schools, his willingness to close failing schools, his support for greater student accountability, and his promotion of merit pay for teachers. Even conservative educational policy expert, Chester Finn, president of the non-profit Thomas B. Fordham Foundation and Senior Fellow at Stanford's Hoover Institution, is pleased with Duncan's appointment.
That said, however, Duncan also recommended approval of the proposed Chicago Social Justice High School-Pride Campus that was committed to affirming, and therefore normalizing, homosexuality. This publicly subsidized high school, which the proposal designers have promised to reintroduce next year, would have had homosexuality-affirming curricula.
Duncan's approval of this highly controversial proposal was foolish, irresponsible, unethical, and pedagogically unsound. His recommendation necessarily required that Duncan arrive at conclusions regarding the nature and morality of homosexuality and then required that the taxes of hard-working Illinois taxpayers subsidize the promotion of views that many believe hurt teens and undermine marriage, the family, and the public good.
If Duncan takes this Cabinet position, taxpayers all over the country need to pay close attention to the decisions coming out of the Department of Education and vigorously respond if Duncan decides to use his platform and power to enact policies that further undermine the legitimacy of public education.
And Illinoisans need to pay close attention to Mayor Richard Daley's appointment of the next CEO of Chicago Public Schools — he or she could be even worse.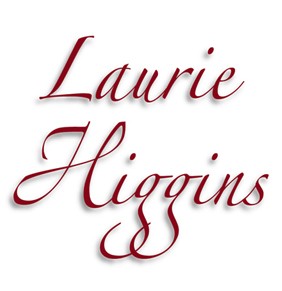 Related Articles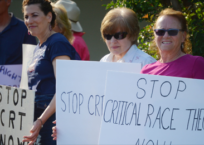 Pushing Parents Out, Biden Administration Further Weaponizes 'Education'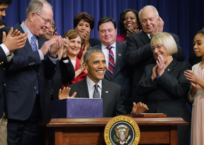 Big Brother Schools Using Big Data to Manipulate and Spy on Kids