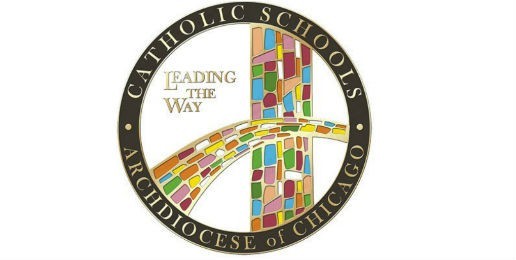 Archdiocese Catholic School Achievements
Reading Time:
2
minutes
The Chicago Archdiocesan Office of Catholic Schools (OCS) has distributed its "Year in Review" Report 2009 detailing its accomplishments, data and progress in three focus areas: Catholic Identity, Academic Excellence and School Vitality.
93,286 elementary and secondary students attend Catholic Schools in Cook, Suburban Cook, and Lake counties, consisting of  78,471 Catholic and 14,815 Non-Catholic children, with racial backgrounds including White, African-American, Asian, Hispanic, Multi-Racial and Native American.
In the area of Academic Excellence, for the second consecutive year, the OCS has earned the distinction of being the school system with the largest number of "No Child Left Behind – Blue Ribbon Schools," with six in 2008 and 21 receiving this award since 2003.  OCS has received national honors from the National Catholic Educational Association for Distinguished Teacher, as well as local honors for the Golden Apple Awards of Excellence in Teaching.  Maintaining a high school graduation rate of 98%, and 95% of that number college-bound for the class of 2008, with $150 million in college scholarships offered .  Yearly student attendance is 98% with a 17 to 1 student/teacher ratio.
The 2009 OCS theme is "Catholic Schools Celebrate Service," which highlights its mission to provide a faith-based education that supports the whole child academically and spiritually with a continual focus on service to others. Last year, 500,000 hours of Christian service had been provided by student outreach programs.
Revenue sources include:  Private Tuition and Fees, Local Fundraising, Investment Income, and Big Shoulders donations to inner-city OCS High School students.  The annual cost of education is $4,283 per each Elementary School student and $10, 565 for each High School student.  Taxpayer's money saved by students attending Catholic Schools amounts to $1,001,298,824 – based on public school cost comparisons 2007-2008.
With this remarkable record of achievement in mind, Catholic School parents are justified in supporting legislation increasing the Illinois Education Expense Tax Credit from $500 to $1000 annually.  For a copy of the full report, phone the Archdiocese of Chicago at 312/534-8200.